Saurabh and Rasika Chandekar of Mumbai-based Aaiba Brand Strategy & Design use the concept of reincarnation to introduce a range of t-shirts into a crowded market.
Vaishvik is a lifestyle brand that showcases India's contribution to the world in various fields like management, history, science, wars, etc. The brand was launched with a range of intellectual and concept based t-shirt designs.

"We introduced Vaishvik with the concept of reincarnation," designers explain. "With this concept we established the idea that 'wearing Vaishvik is wearing an ancient soul within you'."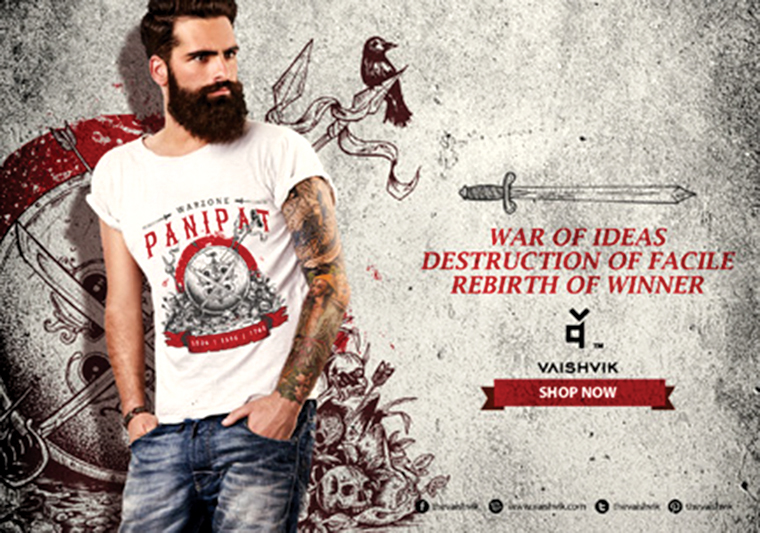 Packaging and tags for the t-shirt were designed to look like a book. Vaishvik's t-shirt tags and price tags are actual bookmarks that can be used by the audience. This packaging was used both on retail counters and for online buyers.


Vaishvik has been selected as one of the 'top ten promising brands' at Mantra Fashion Incubator.


Read more about this project in POOL 55.
Tags: Aaiba Brand Strategy & Design, Graphic Design, Mumbai, POOL 55, Saurabh and Rasika Chandekar, t-shirts, Vaishvik