While Teresa Liasom and Utsav Pradhan are complete opposites in terms of personality, when it comes to their quirkily named label, munkee.see.munkee.doo, they seem to have settled on a happy compromise.
They had met at Pearl Academy of Fashion, New Delhi, where they both connected in terms of styles and the fashion scene they gravitated towards. Launching own label in 2009, they believe, was an impulsive decision.
"We started it with one sole notion – pure love and curiosity for making clothes. We didn't plan to have a full fledged 'fashion brand'. To be honest, it was just a fun project that we started and were very excited about it. We didn't have a five-year business plan, market research, target customer, etc. We just wanted to make clothes according to our esthetics and see if people could relate to them. And that's what we did."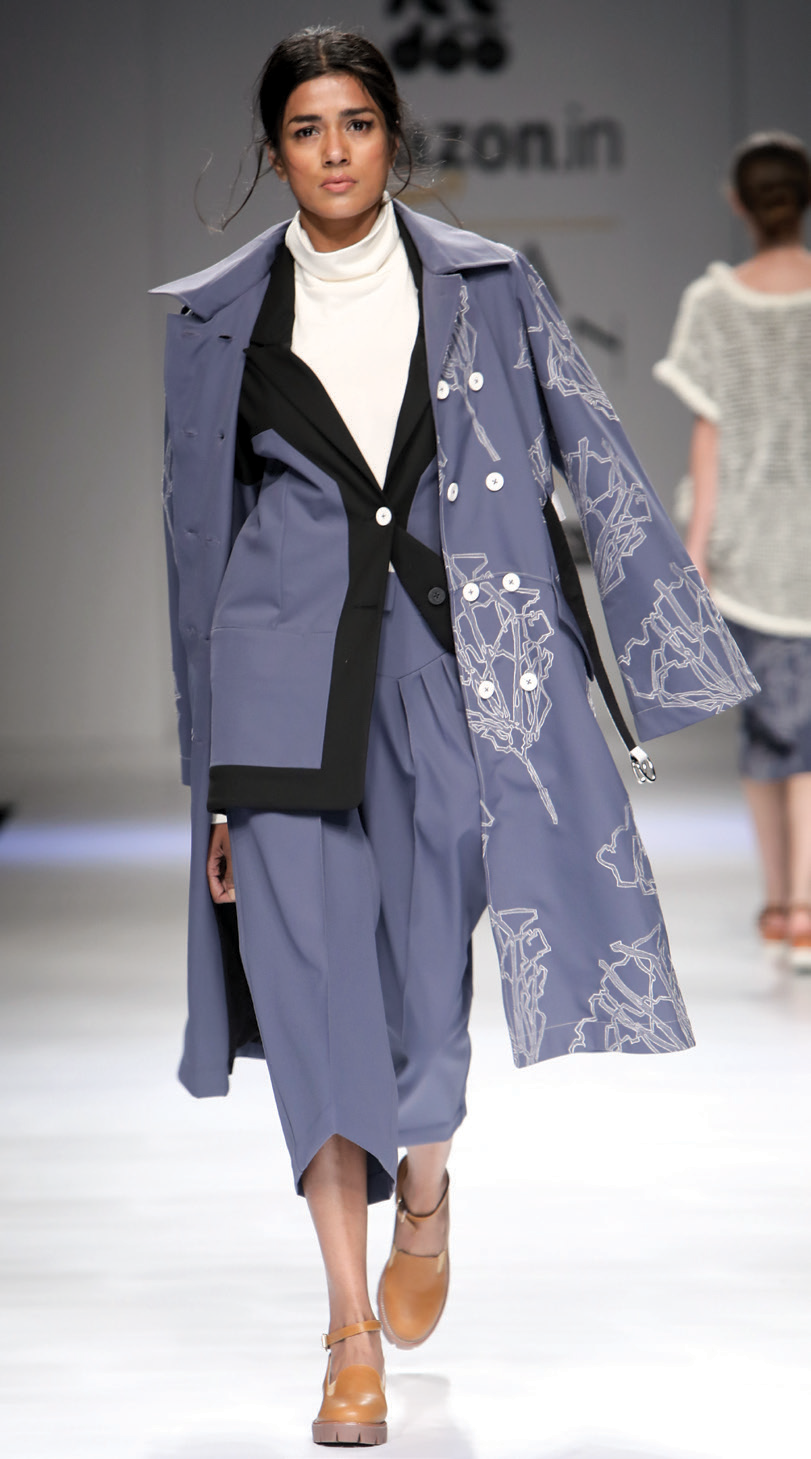 Teresa and Utsav describe Munkee.see.munkee.doo woman as independent, confident, powerful, discrete, with an element of surprise. Since the label has evolved with time, now they would want to move into bags and accessories, and work with local handicrafts.
"The young fraternity of designers needs more support and encouragement from the bigger players in the industry," designers say, "because they are the future of the industry and they are the ones who can make a difference. Only when senior designers welcome the younger ones will the fashion industry diversify."
Teresa and Utsav believe that persistence is the key to success in fashion industry:
"Stick to your esthetics, execute them to the best of your ability, and most importantly, have fun while doing it!"
Read this story in POOL 89.
Tags: Fashion, munkee.see.munkee.doo, POOL 89, POOL Magazine, Teresa Liasom, Utsav Pradhan