As Designer, CEO and Founder of Mother Gone Mad Design Studio, Ritika Nanda revels in creating whacky lighting for rebellious spaces!
You were a jewelry designer for over a decade. What drew you to lighting design?
I'm a National Institute of Fashion Technology graduate who specialized in jewelry design and went to London to further my education. I practiced jewelry design for a long time after college. I was very good at it and initially loved it, but soon realized that it didn't give me the liberty to throw creativity around and experiment with wild ideas. People buying precious and semi precious jewelry always have a specific idea of what they're looking for. They want something clean and beautiful which can be passed on through the generations.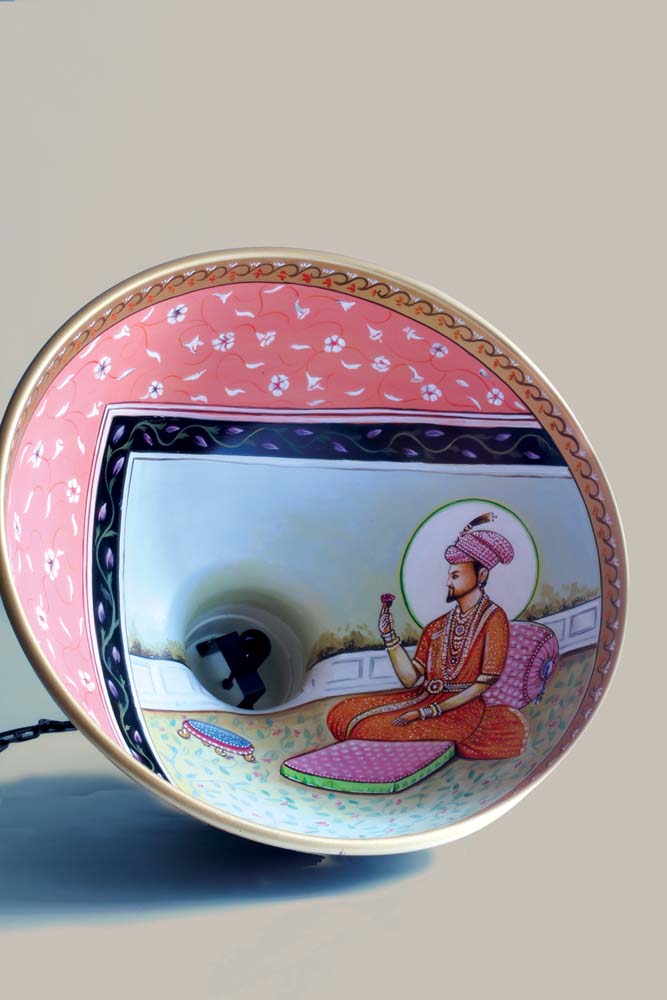 I found a niche in lighting design where options in New Delhi were limited to standard (and at the time extremely boring) products or extremely unaffordable luxury lighting from Europe. There was nothing with color, nothing that was specifically for casual spaces, TV rooms, bedrooms, offices, restaurants, etc. In most homes, floor lamps, table lamps, and other decorative lighting were an 'art statement' while functional lighting was taken care of by ceiling spots, etc.  I found an opportunity to design the innovative stuff I had always wanted to, and decided to go for it! That's how 'Mother Gone Mad' was born. From young girl who wanted to act grown up, I was now the woman who wanted to hold on to my inner child. We create custom lighting that is out of the box, modern and whacky for imperfect/rebellious spaces with a sense of warmth, a reflection of the personalities that call it home.
What does 'out-of-the-box, mad' design mean to you?
The freedom to express yourself as you please in a fun, serious or eloquent manner and the freedom to experiment with various materials and techniques, focusing on hand crafted (non factory) custom lighting with its distinct personality and character. 
What is the story behind the name?
There were a lot of saner names in the running too but I chose to stick to this one because it captures my personality completely! I think I'm a pretty crazy mother. I have two children (ages 12 and 15), and I happily jump on the bed with them. It doesn't stop there! My own mother, who is over 60 years old now, will happily jump on the bed and cycle around with the kids herself. So the nomenclature came about keeping in mind the craziness of my mother, and motherhood in general. I'm happy I stuck to this name because it gives me license to experiment with creativity the way I'd like to. The attitude of the lights and the attitude of the designer complement each other perfectly. It also gave me the chance to stop wincing when professional calls were peppered with crying baby voices in the background. 
Describe the 'Mother Gone Mad' style.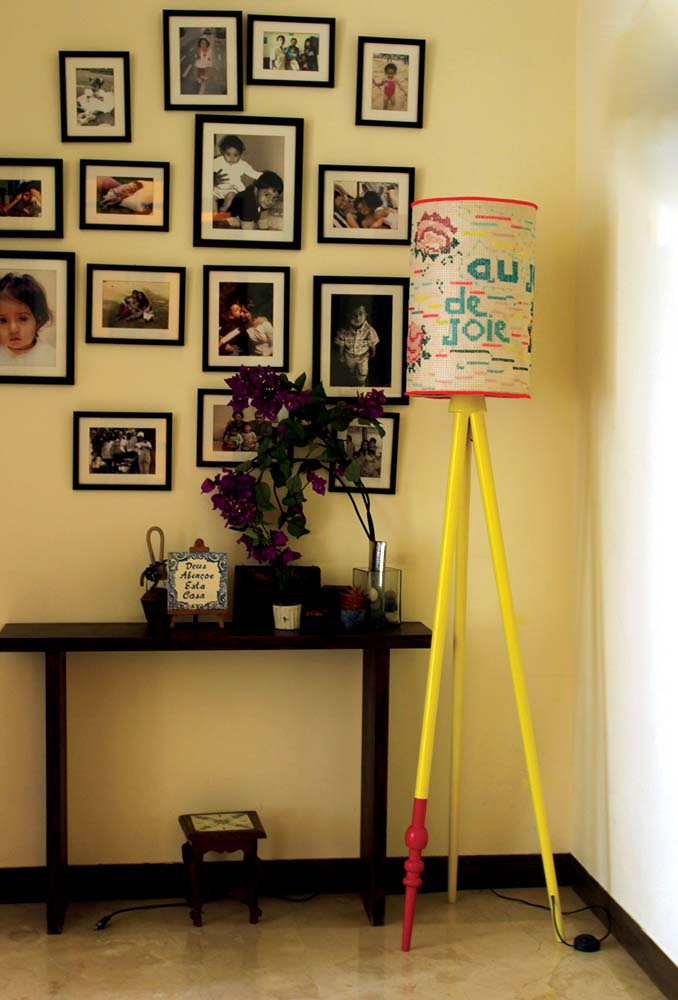 Spaces are often made all too perfect by builders, architects and designers who are trying to cater to a large audience and generic taste. The neutrals and grays of minimal spaces need some 'me'. That's where accessories and lights add the color, the personality, breaking the perfection of 'hotel room' kind of spaces and making it a home. We use material, color and objects to create lights which connect with the user, invoking nostalgia, fun, earthiness, and simplicity. The lighting is an added magic to the story that the object narrates. 
How do you handle clients?
With honesty and firmness and by being true to myself and the project. Everyone appreciates production issues but they can't be an excuse for tardiness. When there is creative experimentation a few things may fail. We normally own every project, be it a single lamp for a house or 20 pieces for a project – they really take as much effort and love.
How has formal design education impacted your career?
National Institute of Fashion Technology definitely helped. You can do this without formal training as well, but at design school they teach you the ideating process. You learn how to convert an abstract idea or a simple sketch into an elaborate design. Having National Institute of Design faculty who approached design from a product design background gave a great all round base. My short training abroad encouraged working with your own hands (as everything abroad is pretty DIY) and exposed me to a new range of materials and ideas.
Why is it important to hold on to your 'inner child'?
I think sometimes we get lost in the business of life. Humor is important – it will make you a little happier. An inner child isn't always crazy and fun – an inner child also gives you focus. They're very clear on what they want and will give up the big prize for what matters to them. So, if you want a small business that makes you happy or a large workplace that touches lives or a big business that buys you the lifestyle you want – it's all fine as long as you're clear. The unhappiness comes when you want to be creative but sacrifice it to the large business because that's the worldly parameter of your success. 
What's next?
I would like to work with more materials – crafts, ceramics, bamboo and larger scales bordering on installations. Let's see what life has to offer – perhaps it's something better than I have planned. 
This story was originally published in POOL 102.
Subscribe to POOL Magazine, and stay in the know of all what matters in Indian Design today!
Tags: decorative lamps, decorative lighting, Floor lamps, lighting design, lighting designer, Mother Gone Mad Design Studio, Ritika Nanda