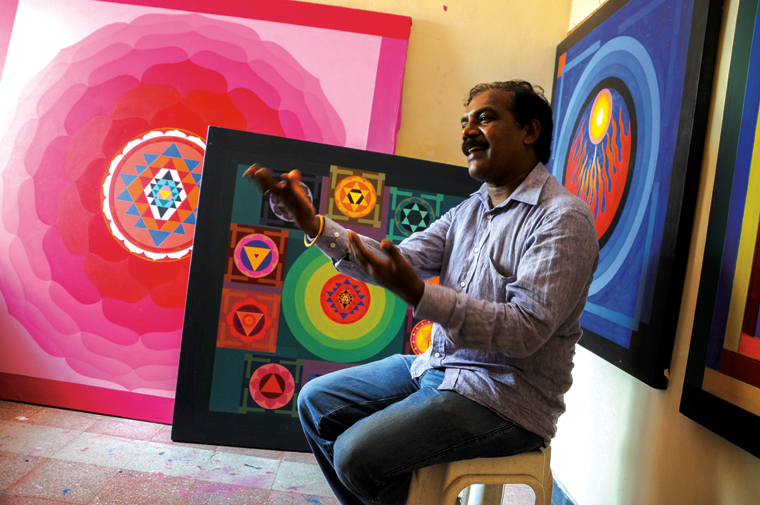 Spiritual painter Tanaji Avghade uses the medium of sacred geometry to create Shree Yantras, arresting works of art that bring balance and peace of mind to the viewer. Sudhir Sharma, who met the down to earth artist in his studio in the Maharashtrian city of Karad, comes away struck by his connection to the universal energy, and its vibrant manifestation in his art.
According to Tanaji, Shree Yantra is the use of geometry to answer metaphysical questions. A triangle, circle, point (bindu), and square are the geometrical forms, which when put into a Shree Yantra, take the mind to another plane. This interplay of geometry captures the mind. A Shree Yantra charges your positive centers if you stay in its vicinity every day.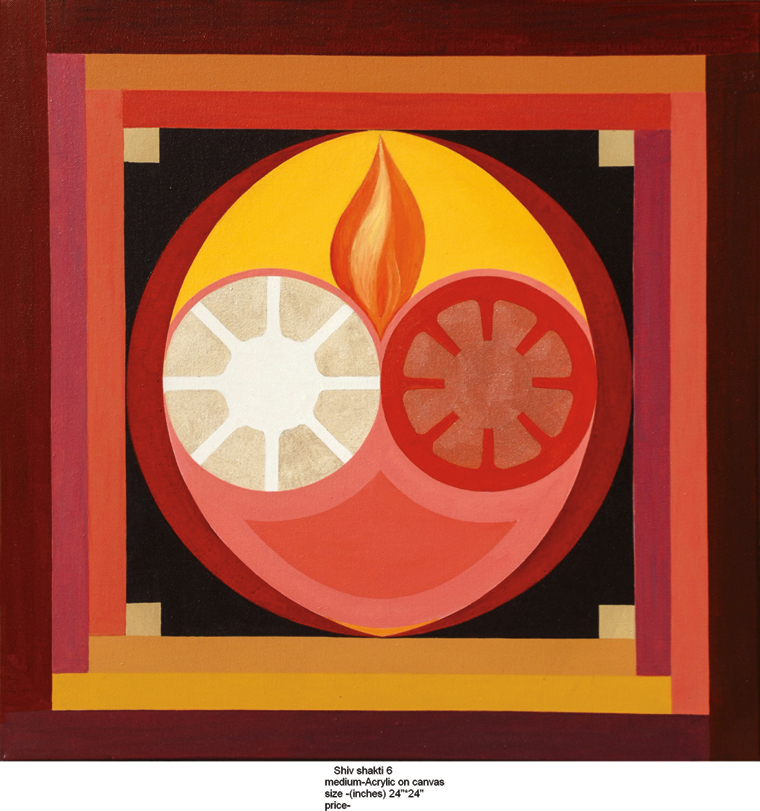 Tanaji's advice to young artists:
Believe in your work 100%. Be constant. Think carefully about every piece you create. Always keep color, canvas, and brush with you. Always focus. You should always have the guts to work in your way; one day people will accept you. Your work is your guru, always.
Read full story in POOL 43.
Tags: art, POOL 43, Shree Yantra, Sudhir Sharma, Tanaji Avghade